Aircraft TSCM Evaluations
Aircraft are extremely easy targets for espionage,
especially when traveling overseas.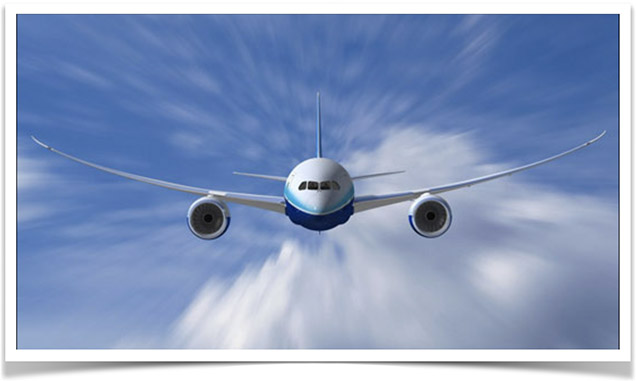 The day to day responsibilities of corporate executives and government officials often include travel, thus making TSCM private jet inspections even more applicable. Important meetings and conversations take place in the air all the time, and simple aircraft surveillance equipment could expose you to untold risk.
Aircraft Are Popular Targets for Espionage
Anytime an executive leaves their home base, maintaining security and privacy is increasingly difficult. This is especially true when traveling internationally given the large number of contact points by foreigners which are beyond your organization's control. Simply put, executive aircraft are arguably the most popular targets for espionage.
Aircraft are usually inspected biannually, and more often when the aircraft travels internationally.
Closed culture societies and authoritarian regimes pose the greatest risks.
Aircraft security while it's on the ground in any foreign country cannot be fully assured.
Aircraft inspections demand a higher level of expertise in order to detect bugging devices, and other surveillance equipment.
Not disrupting or damaging critical operating systems of the aircraft is of utmost importance, of course.
Examples of Espionage that May Have Been Thwarted by an Aircraft TSCM Evaluation
In case you think a plane might be an unlikely target, consider this… An American Airlines plane was forced to make an emergency landing when a spy camera was found in one of its restrooms.
In the most notorious historical case, two men were indited for bugging Michael Jackson's private jet with aircraft surveillance system. "According to the indictment, the Gulfstream jet was outfitted with concealed camcorders and remote microphones purchased from a store that sold 'spy' equipment."
How Often Do You Need an Aircraft TSCM Evaluation?
Unfortunately, since the spy's number one goal is not to get caught, covert bugging gear almost always goes unnoticed, with two exceptions. It gets found by a rare accident, or it gets found because someone like us has performed a thorough private jet inspection.
A bi-annual inspection of your aircraft alone isn't the best strategy to protect you from espionage. If you travel regularly, and your jet spends significant time on the ground in foreign hangars, then it's at risk each time. Inspections need to match the frequency of travel.
It might seem excessive to perform a private jet inspection before and after each trip, but if you're a high-value target, then aircraft inspections are cheap insurance. The cost of an average corporate jet inspection is a drop in the ocean compared to the cost of a major security breach.
Privacy Assurance for Your Private Jet
We provide privacy assurance for your aircraft. Our expert technicians conduct pre and post-flight Technical Surveillance Countermeasures surveys to clear aircraft of unauthorized aircraft surveillance equipment including: electronic eavesdropping devices, bugs, voice recorders, covert video cameras, and GPS / Bluetooth trackers.
The consequences of espionage can be immense, but without a private jet inspection, it's impossible to guarantee you're not being monitored by unfriendly actors. 
It may seem like an unlikely occurrence, but it's a reality in today's world. 
Learn more about aircraft TSCM evaluations.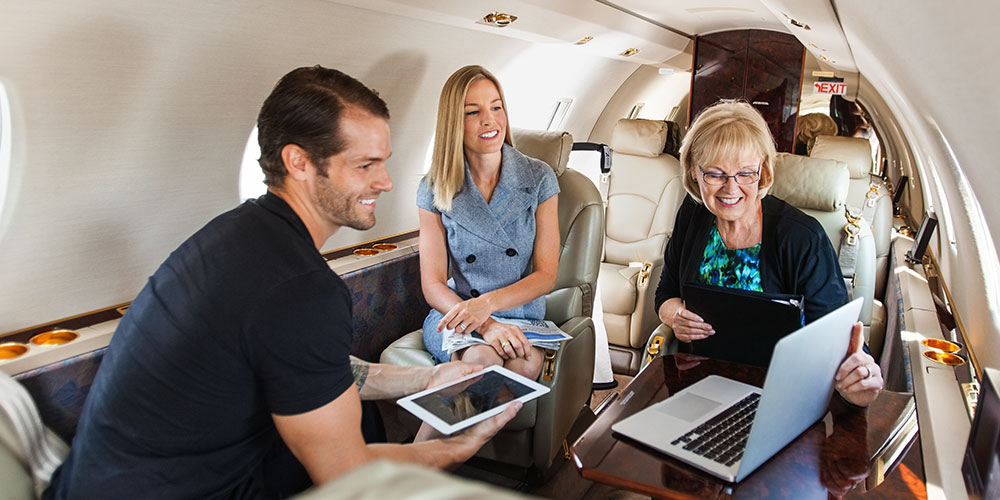 With our TSCM Aircraft Inspections your confidentiality is assured.
PDF Version
ESTIMATES
Have a Question About TSCM?
If you have any questions about the TSCM aircraft inspections provided by Murray Associates, simply fill out the form below, or call us from a safe area and phone. If you think you are under active electronic surveillance, or believe you have discovered a bug or covert video camera, go to our Emergency TSCM page. The procedural checklist there will tell you exactly what you need to do next.