Technical Surveillance Countermeasures TSCM Boardroom
WiFi Cyber Espionage | Technical Surveillance Countermeasures | Video Surveillance Detection
TSCM Residence Inspections
Corporate Apartments | Residential Estate Privacy | Off-Site Meeting Venues
Technical Surveillance Countermeasur

es
Counterespionage consulting services
for business, government and at-risk individuals.

Murray Associates provides information security and operational privacy inspections for business, government and at-risk individuals.
Licensed, bonded and insured. All dealings with our firm are strictly confidential.
Specializing in Technical Surveillance Countermeasures, since 1978.

Myth: "All bug sweeps are the same."
Reality: Most are, because they are based on a short-sighted "find the bug" mentality. Our security methodology is different. We understand your real goals. "Keep my information confidential, keep my personal privacy safe—no matter how it is being threatened, now and into the future."
Often information loss has nothing to do with electronic surveillance. You can bug sweep ten times, not find anything, and still have a problem. This is why we consider a bug sweep just a first step.

Technical Information Security Consulting is probably a better term for our technical surveillance countermeasures process. It's a holistic approach which combines:
Technical Surveillance Countermeasures (TSCM – bug sweep).
Analyze existing information security procedures. Spot loopholes. Make cost-effective recommendations.
Evaluate physical security. Spot loopholes. Make cost-effective recommendations.


We do all this for about the same price as a simple bug sweep. Visit our TSCM page to learn more.
Murray Associates—A Uniquely Different Consultancy
• We do not sell detection gadgets, security hardware or software.
• Our security recommendations are in your best interests. Vendor remuneration or favors are not accepted.
• We are a signatory to the IAPSC Code of Ethics.
• Our Operating Policy, since 1978.

---
Knowledge and competence is important — so is trustworthiness, loyalty and discretion. Business and government organizations have relied upon Murray Associates for all of these reasons, for four decades.
Headquartered in the New York metropolitan area, a Murray Associates team can assist you quickly, anywhere in the United States, and internationally.
Thank you for taking the time to get to know us.

---
QUESTIONS WE GET
• I think I found a bug. What should I do?
• What can an average person do–without spending money–if they think they are bugged?
• How often do you find bugs?

TSCM Benefits & Applications
Technical Surveillance Countermeasures Benefits
Detection of illegal electronic surveillance

Discovery of additional types of information leaks


Assure Wi-Fi security and compliance

Identify general information security enhancements

Wi-Fi TSCM

Wi-Fi Cyber Security

Wi-Fi Compliance Assurance

Whole building / floor security audits

Compliance surveys (HIPAA, GLBA,Sarbanes-Oxley, PCI-DSS, FISMA, DoD 8100.2, ISO 27001, Basel II)
Optical TSCM
Discovery of spycams, covert video cameras, and video voyeurism.

This is a due diligence imperative for hotels, country clubs, resorts, community pools, schools and high profile individuals.
Vehicle TSCM
Eavesdropping Detection

GPS Tracking Detection

Limousines

Aircraft

Yachts
Corporate TSCM
Law offices

Boardrooms

Trading floors

Executive suites

Conference rooms

Board meeting inspections

Hotels & Conference Centers
Residential TSCM

Corporate apartments

Executive homes & offices

Off-site meeting locations

Hotel room & resort conference venues
EXPERIENCED GLOBAL ASSISTANCE
Headquartered in the New York metropolitan area, a Murray Associates Technical Surveillance Countermeasures team can assist you quickly, anywhere in the United States, and internationally. Our goal is to solve your organization's information security issues, protect your privacy and keep your intellectual property safe.
Locating credible (and loyal) local vendors yourself can range from difficult to impossible – especially internationally. Besides, it is time-consuming, and expensive.
We solve these problems for you…
• No multiple vendor vetting.
• No multiple contracts.
• No scheduling and logistics nightmares.
Plus, with us you receive uniform inspection quality, reporting, and one point-of-contact. We make your job easier.
Governments have the right idea. They send their own trusted Technical Surveillance Countermeasures experts to detect eavesdropping and espionage. You should too.
LEARN MORE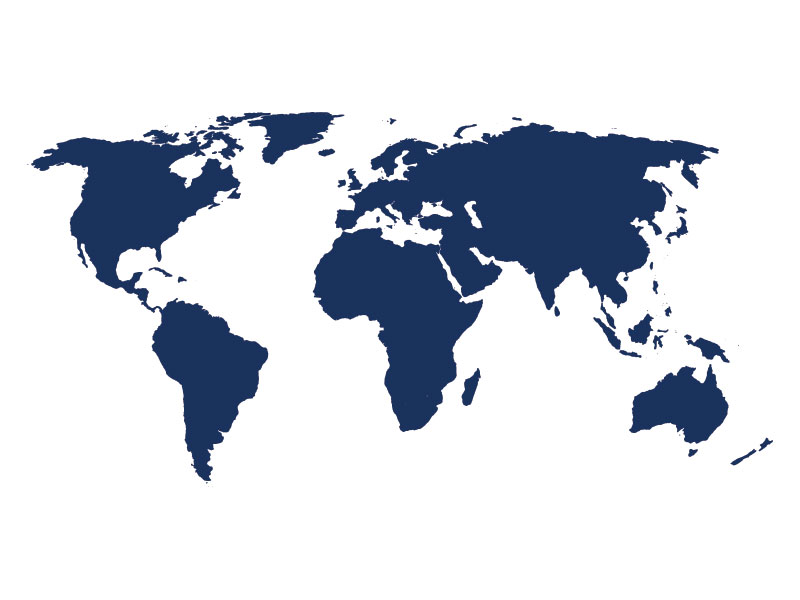 "I have never been more satisfied with a contractor than I am with Murray Associates. They are very professional."

Corp. VP Security

Agricultural Processor
"Loved the whole approach and low-key attitude conveyed during the evaluation. This went far with explaining things to 'the boss,' who was on-hand during the review. The quality of the report is excellent and I love all the references. Great job and keep up the good work."

Information Services Manager

Communications Tech Corporation
"As usual, it was great working with Murray Associates. While always exceeding expectations, they went above and beyond this time helping us de-bug an AV problem. This team is second to none."

Managing Director

US Financial Institution
"We use Murray and Associates exclusively to monitor our high value assets. We are a high profile insurance and investment company requiring great security. They have always done an excellent job. They are prompt and excellent at their craft."

Aviation Security Director

Google+ review
"I met Kevin almost 30 years ago when one of our clients was in need of a TSCM inspection... Other competitors that I interviewed were vague when describing their services... Kevin was extremely forthcoming... On this first assignment I was convinced I had made the right choice and my client agreed. I recommend Kevin and Murray Associates to my clients. He is a recognized expert and the consummate professional."

Licensed Private Investigator

Google+ review
Have a Question About TSCM?
If you have any questions about the TSCM services provided by Murray Associates, simply fill out the form below, or call us from a safe area and phone. If you think you are under active electronic surveillance, or believe you have discovered a bug or covert video camera, go to our Emergency TSCM page. The procedural checklist there will tell you exactly what you need to do next.