Electronic Eavesdropping Detection
 by Murray Associates
Electronic eavesdropping detection, or technical surveillance countermeasures (TSCM), is the Murray Associates specialty. For over 40 years, we have operated as an independent counterespionage consulting firm serving businesses, government agencies, and at-risk individuals. Our focus is assuring your environment is free from electronic surveillance, and your information stays secure.
Murray Associates—A Uniquely Different TSCM Consultancy
• One specialty… Provide clients with privacy and information security.
• Independent security recommendations… Vendor commissions or favors not accepted.
• No up-selling… Solve problems with knowledge and skills, not add-on detection gadgets.
• A strict Operating Policy… It has defined us since 1978.
• Ethical practices… We are a signatory to the IAPSC Code of Ethics.
From bugs in your boardroom to digital information loss, trade secret theft, and other types of corporate espionage (both on and off site), today's security threats are increasingly prevalent and harder to detect. We can mitigate all these risks for you ensuring your organization maintains its competitive advantage and remains profitable.
With today's advanced technology, it takes experienced specialists with extensive electronic eavesdropping detection training and certifications, combined with a proven record of successes to assess threats and solve your information security and privacy concerns.
TSCM and information security is the only thing we do. We are really good at electronic eavesdropping detection, and preventing future information losses.
See how we've helped other organizations or see what our clients say about us.
We can help you too.
YOUR ELECTRONIC EAVESDROPPING DETECTION TEAM
KEVIN D. MURRAY – CPP, CISM, CFE, MPSC, CDPSE
Murray Associates was established in 1978 by Kevin D. Murray.
Kevin was formerly, NJ Investigations Director, and International Director of Electronic Countermeasures, with Pinkerton's Inc. He specializes in electronic eavesdropping detection in addition to all other aspects of TSCM enterprise program management.
His curriculum vitae is available for review as are his security reports.
William Paterson University -Bachelor of Science (Magna Cum Laude / National Dean's List) Criminal Justice / Communications
Emerson College – Communications
John Jay College of Criminal Justice, New York, NY, Course author & instructor: Electronic Eavesdropping & Business Espionage Countermeasures
ASIS – Chapter Meetings – multiple presentations
National Association of Legal Investigators – TSCM seminar
New Jersey Licensed Private Investigator's Association – multiple presentations
Espionage Research Institute, Washington, DC – Thermal Emissions Spectrum Analysis for TSCM
FBI / InfraGard – Three TSCM Seminars
United Nations – New York Landmark's Security Task Force – TSCM seminar
World Investigator's Conference – TSCM seminar
Joint Certified Fraud Examiners / ASIS – TSCM & Cell Phone Espionage seminar
NJ Association for Justice Educational Foundation, Inc. seminar
NRI Technical School

Communications Electronics

Pinkerton's, Inc.

Assistant to Director of Electronic Countermeasures
(a former CIA Technical Operations Officer)
Corporate management training programs.
Investigations training programs.

Dektor Counterintelligence & Security Corporation

Electronic Countermeasures

Research Electronics International (REI)

Electronic Countermeasures (multiple courses)

BK Forensics

Cell Phone Forensics / Mobile Phone Seizure

Micro Systemation Inc (XRY)
Mobile Dev Threats and Security Challenges (ISACA)
Wireless Security Seminar (ISACA)
Computer Forensics for "High-Tech Crimes" (ISACA)
Mitigate Risk of Spear Phishing (Aujas Information Risk Services)
Security Clearance Webinar (University of Fairfax)
WLS Webinar (AirPatrol)
XRY Cell Phone & GPS Forensics (Lockheed Martin Training Facility)
IAPSC (Annual security seminars – 3-days every year, 1990-Present)
NJLPIA – Investigator's Seminar (Raritan Valley Community College)
Tektronix Spectrum Analysis Training (multiple times)
Apple Seminar – Mobile Device Management & Security
Rohde & Schwarz / AOC – Signal Analysis in Congested Environments
Police Technical / Rutgers University – Cell Phone Investigations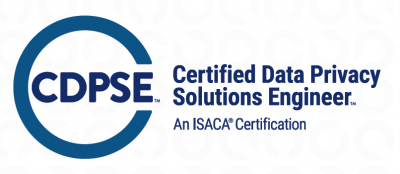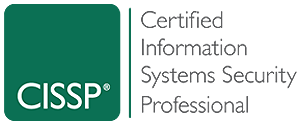 MEET OUR TSCM TECHNICAL STAFF
Several technicians (with court approval) have:
installed & detected;
maintained & monitored;
electronic bugs & covert video surveillance,
and testified in court as experts.
All of our technicians are electronic surveillance detection and information security specialists.
Full curriculum vitaes available upon request.
University of Manchester (UK)
BS – Physics
Joined us 20 years ago from Hewlett-Packard.
Individually trained by Glenn Whidden (retired CIA) and REI.
Passed U.S. Secret level security background check.
Certifications:
• ASIS – Certified Protection Professional (CPP)
• ISACA – Certified Information Security Manager (CISM)
• CompTIA – Security+
• Certified Information Systems Professional (CISSP)
• BK Forensics – Mobile Phone Seizure Certification (MPSC)
William Patterson University
BS – Criminal Justice
New Jersey State Police (retired)
– Electronic Surveillance Bureau.
Passed U.S. Secret level security background check.
Certifications:
• Information Security Associates (ISA) Training certification in conducting Technical Surveillance Countermeasures (ISA).
• Pennsylvania State Police (PSP) Training certification, Class B in Wiretapping & Electronics Surveillance (Course restricted to law enforcement only).
• Technical Surveillance Specialist (TSS) certification (Course restricted to law enforcement only).
• Video Surveillance Specialist (TSS) certification (Course restricted to law enforcement only).
• Video Surveillance Operations Middle Atlantic Great Lakes Organized Crime Law Enforcement Network (MAGLOCLEN) certification (Course restricted to law enforcement only).
Rowan College of NJ
BA – Law / Criminal Justice
County Prosecutor's Office Detective (retired)
– Technical Assistance Response Unit
Certifications:
National Intelligence Agency – Telephone Intercepts
National White Collar Crime Center – Basic Date/Recovery and Analysis
Department of Homeland Security – Surveillance Training Course
National Technical Investigator's Association – Construction of Covert Surveillance Devices
National Technical Investigator's Association – Electronics and Digital Imaging and Video Technology
"I have never been more satisfied with a contractor than I am with Murray Associates. They are very professional."

Corp. VP Security

Agricultural Processor
"Loved the whole approach and low-key attitude conveyed during the evaluation. This went far with explaining things to 'the boss,' who was on-hand during the review. The quality of the report is excellent and I love all the references. Great job and keep up the good work."

Information Services Manager

Communications Tech Corporation
"As usual, it was great working with Murray Associates. While always exceeding expectations, they went above and beyond this time helping us de-bug an AV problem. This team is second to none."

Managing Director

US Financial Institution
"We use Murray and Associates exclusively to monitor our high value assets. We are a high profile insurance and investment company requiring great security. They have always done an excellent job. They are prompt and excellent at their craft."

Aviation Security Director

Google+ review
"I met Kevin almost 30 years ago when one of our clients was in need of a TSCM inspection... Other competitors that I interviewed were vague when describing their services... Kevin was extremely forthcoming... On this first assignment I was convinced I had made the right choice and my client agreed. I recommend Kevin and Murray Associates to my clients. He is a recognized expert and the consummate professional."

Licensed Private Investigator

Google+ review
Have a Question About TSCM?
If you have any questions about the TSCM services provided by Murray Associates, simply fill out the form below, or call us from a safe area and phone.
If you think you are under active electronic surveillance, or believe you have discovered a bug or covert video camera, go to our Emergency TSCM page. The procedural checklist there will tell you exactly what you need to do next.